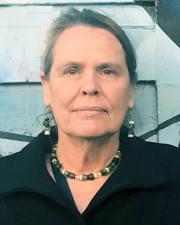 Lynn Huntsinger
Department
Dept of Environmental Science, Policy & Management
Research Expertise and Interest
conservation biology
,
ecosystems
,
rangeland ecology and management
,
natural resources
,
Native American history
,
livestock
,
China
Research Description
Lynn Huntsinger is a professor in the Division of Ecosystem Sciences, Environmental Science, Policy & Management.  Whether the topic is Inner Mongolian herders or California ranchers, extensive livestock production on rangelands requires negotiation between demand for a relatively predictable flow of products and the inherent unpredictability of an arid rangeland environment. There are property and social relations, practices, and values that are widespread among pastoralists and ranchers that reflect adaptation to the disequilibrium dynamics of the resource base upon which they depend. Her work seeks to understand these factors as part of socio-ecological systems, with the goal of learning how long-term, sustainable management of rangelands can be created, and of contributing to the growing body of literature and theory surrounding the concept of socio-ecological systems. This concept is not uncontroversial, but she finds it appealing as rangeland ecologist and manager who must look at social relations in order to understand the structure and function of agro-ecosystems like rangelands used for livestock production.
In the News
November 8, 2011
How to feed a fast-growing world where 900 million people are undernourished? Claire Kremen, a conservation biologist, sees traditional, sustainable practices as the solution. She and a group of Berkeley colleagues are establishing a new Berkeley Center for Diversified Farming Systems to find ways to scale up agroecological practices around the globe. A special report from the College of Natural Resources.
June 20, 2011
Wild, free-living bees help California agriculture reap $937 million to $2.4 billion a year in economic value and provide an estimated one-third or more of all pollination "services" to the state's crops, according to a new UC Berkeley study.