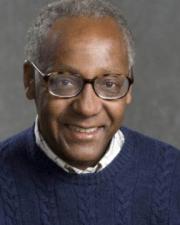 Lonnie Snowden
Title
Professor of the Graduate School
Research Expertise and Interest
mental health
,
social welfare
,
race/ethnicity
,
organization of health services
Research Description
Lonnie R. Snowden is Professor of Health Policy and Management whose research focuses on mental health care access and quality, especially disparities in access and quality.
Research Interests: Organization and financing of health/mental health service systems: Access and effectiveness of care to minority and underserved populations. Current research: Minority access to mental health treatment and culturally-focused outreach; Treatment effectiveness and quality of care to minorities; Emergency care and minority adults and children.