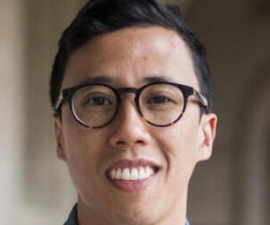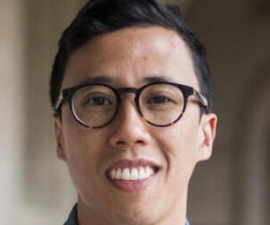 Research Expertise and Interest
relational race studies, literatures of Asian Americans and Latinxs
Research Description
Long Le-Khac is an assistant professor in the Department of Ethnic Studies.  His research and teaching focus on relational race studies and the literatures of Asian Americans and Latinxs.  He follows an expansive idea of the Asian and Latinx United States as a specific nexus in global, multi-racial struggles with racial capitalism, empire, warfare, and extraction.  In tandem, he pursues an expansive idea of imaginative culture as a powerful mode for grasping a multi-racial world and envisioning solidarities to transform it.
His first book, Giving Form to an Asian and Latinx America (Stanford 2020), follows a form of transfictional storytelling across the writings of Asian American and Latinx communities to reveal that the historical formations and social struggles of Asian Americans and Latinxs are linked. 
He is currently working on a new book project, Racial Entanglements: Racialization Across Groups, Species, Things, and Environments. This project strives to develop a fully relational race studies that grasps how groups, species, things, and environments are entangled agencies in the workings of race and empire. The imaginative cultures of Asian Americans, Pacific Islanders, Latinxs, African Americans, and Indigenous Americans have pioneered languages to parse the knotted workings of racial injustice and to envision new forms of multi-racial and multi-species movements. 
Le-Khac also works at the intersection of digital humanities and race studies. One project, The Asian American Literary Corpus, is the first to examine systematically the hundreds of texts in the Asian American literary corpus and the hundreds of scholarly publications that have defined it. The dataset built for this project reveals systemic inequities in the field's scholarly attention.
Le-Khac regularly teaches courses on Asian American, Latinx, and multi-ethnic American literatures and cultures, race theory, relational race studies, migration, U.S. empire, social movements, and narrative forms.  He sees his courses as collaborations in which students and he works together to unpack questions of culture, literature, power, and race.