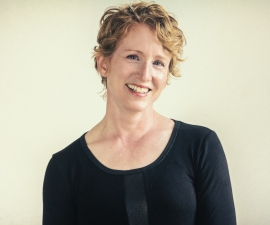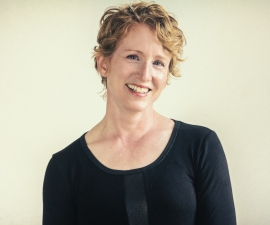 Research Expertise and Interest
dance, Choreography, Multi-Media Performance, Dance Theater
Research Description
Lisa Wymore performed her graduate study at the University of Illinois, Champaign-Urbana, where she was awarded a Creative and Performing Arts Fellowship, an Outstanding Achievement Award, and a Moe Family Award for her creativity. After graduating with an M.F.A. in Dance in 1998, she moved to Chicago and continued her career as a dancer, choreographer, and teacher. She was a faculty member within the Northwestern University Dance Program from 2000 to 2004.
Wymore has been awarded twice by the Illinois Arts Council Fellowships for her choreography. She has also been awarded several Community Arts Assistant Program Grants from the Chicago Department of Cultural Affairs. In January 2004, she was invited to travel to Vietnam to work on a project entitled Artistic Voices Across Cultures in Collaboration. Wymore is now an Associate Professor in the Department of Theater, Dance, and Performance Studies. She teaches classes in choreography, dance technique, pedagogy, improvisation, collaborative innovation, and performance.
Professor Wymore is Co-Artistic Director of Smith/Wymore Disappearing Acts with Sheldon B. Smith. The company creates multimedia dance theater works and experimental performances. Their work has been presented and hosted by numerous national and international festivals including the Chicago Museum of Contemporary Art Summer Solstice Celebration, Dance Chicago, the Performing Arts Chicago PAC/edge Festival, the Dublin Fringe Festival, the Minneapolis Spark Festival, the Earagail Arts Festival in Donegal, Ireland, the [Kon.[Text]] Symposium in Zurich, Switzerland, the Studio for Electro-Instrumental Music (STEIM) in Amsterdam, the MOCO International Conference on Movement and Computing at Goldsmiths University, London.
Smith/Wymore Disappearing Acts has won numerous awards including Best Interdisciplinary Performance and Best Use of Technology at the Chicago PAC/Edge Festival 2004 and was nominated for two 2006 Isadora Duncan awards (San Francisco Dance Awards) for Best Choreography and Best Design. Smith/Wymore Disappearing Acts recently completed a three-year artist-in-residence program (2015-18) at ODC Theater, San Francisco which culminated in an evening-length work entitled Six Degrees of Freedom. The piece explored computer augmented performance interfacing with explorations around body memory, sensation, power, and perception. For more information please see the Disappearing Acts' website: smithwymore.org.
Professor Wymore started a multi-disciplinary project called The Resonance Project in 2005, which has evolved into the Z-Lab UC Berkeley – a site for interactive real-time collaboration. This project involves choreographers, computer engineers, and visual/sound artists who are investigating presence/co-presence and corporeal and code interactivity within live and media based performance. For more information follow the Z-Lab at zlab.blogspot.com. From 2005-2009 Wymore worked with Professor Ruzena Bajscy (UCB) and her team on Tele-Immersion technology exploring virtual meeting places, co-presence, and virtual connection. From 2011 to 2012 Wymore worked with Professor John Crawford (UCI) and his Embodied Media and Technology Lab on a project called Virtual Venues which explored materiality, gesture, and collaboration across distance in real time. In 2015 Wymore worked with Adrian Freed from the Center for New Music and Audio Technology (CNMAT) on a project called the Digital Intermedia Collaborative Platform (DICP) which investigates human-computer interactivity. The DICP project was funded by a UC Berkeley Digital Humanities grant. Wymore is an ongoing member of Metabody a group of artists and researchers exploring the homogenization of expressions induced by current information and control technologies.
In 2012 Professor Wymore was invited to participate in the Urban Bush Women Summer Leadership Institute in New Orleans that had the theme of Soul Deep: Why are People Poor? Demystifying the Opportunity Gap in America. From this experience, she worked with TDPS colleague Amara Tabor-Smith and former Urban Bush Women member and Leadership Institute Facilitator Paloma McGregor to create a five-week long residency within the department. The residency culminated in a series of performances entitled From the Field to the Table. The project centered on food justice issues and community art-making practices. For more information, visit the blog that Professor Wymore created for this project: fromthefieldtothetable.blogspot.com.
From 2012-2014 she was honored to be an organizer of Indigenous Peoples' Day Celebration in the Bancroft Studio—a daylong series of events, performances, talks, and participatory activities honoring California Native Americans and indigenous peoples from around the world. On August 2, 2019, she sponsored a performance with Miriki Performing Arts entitled Bayal Kaymanen (Dancing Smoke), a full-length dance performance exploring the relationship of fire between Yidinji Nation (Cairns, Australia) and Northern Pomo Dancers (Northern California). The performance took place in the Memorial Glade, and Ohlone land honoring protocols were performed in preparation for the performance.
While at UC Berkeley, Wymore has co-taught a Big Ideas course, and helped develop its curriculum, called Collaborative Innovation with Professor Sara Beckman from the Haas School of Business. She is currently the Faculty Advisor for Creative Discovery in the Division of Undergraduate Education and is part of the Berkeley Changemaker program. She also teaches courses in dance technique, choreography, improvisation, pedagogy, and performance.