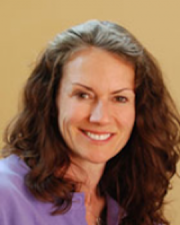 Lisa A. Pruitt
Title
Professor of Bioengineering and Mechanical Engineering
Department
Dept of Mechanical Engineering
Research Expertise and Interest
tissue biomechanics
,
biomaterial science
,
fatigue and fracture micromechanisms
,
orthopedic polymers for total joint replacement
,
synthetic cartilage
Research Description
Research Summary: Director of the Medical Polymer and Biomaterials Group. Research is focused on the structure-property relationships of load bearing medical grade polymers and biological materials. Current projects include the characterization of fatigue fracture mechanisms and tribological performance of orthopedic polymers. Characterization of structure-property relationships in medical polymers for load bearing use. Medical device design and analysis for hip, knee, shoulder and spine implants. Retrievals of orthopedic implants are characterized to model in vivo degradation mechanisms. The primary goal of these projects is to develop micromechanistic links between structure and propertied in load bearing tissues and their replacements. Laboratory techniques for structural characterization include TEM, FEM, SAXS, XPS, DSC, DGC, GPC, FTIR, AFM, fatigue testing, fracture analysis, and nonindentaion.