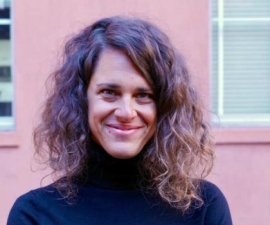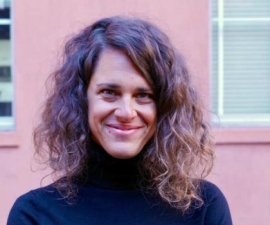 Research Expertise and Interest
contemporary German literature and media, theories of the contemporary, aesthetics and politics, transnationalism and translation, digital writing, European Jewish literature, literary and cultural theory, theories of the novel
Research Description
Professor Balint received her Ph.D. in German Studies from Stanford University in 2014, where she was recipient of the Ric Weiland Graduate Student Fellowship and Stanford's Centennial Teaching Award (2012). In the final year of her graduate studies, Balint was a Geballe Dissertation Prize Fellow at the Stanford Humanities Center. Before returning to California to join UC Berkeley, she held appointments at Vanderbilt University and Hamilton College. At Vanderbilt, she served as the Director of Undergraduate Studies in German and also directed Vanderbilt University's Summer-in-Berlin Program. At Hamilton College, Balint received the Teaching Award for Excellence in Pedagogy (2018).
Since 2018, Balint is Assistant Professor of German in the Department of German at University of California, Berkeley. She specializes in twentieth and twenty-first century German literature, culture, and intellectual history in its broader comparative contexts. At UC Berkeley, she is affiliated with the Institute for European Studies and the Jewish Studies Program.
Currently, she is at work on a book manuscript, "Ruins of Utopia: History, Memory, and the Novel after 1989," that exposes the afterlife of socialism in contemporary literature. This comparative and multilingual study, puts authors from Central Europe in dialogue to investigate how historical fiction after 1989 reconstructs the Cold War East. Located at the intersections of narrative poetics, cultural history, and memory studies, the book analyzes how novelists from diverse linguistic and cultural contexts re-envision Europe after the fall of the Berlin Wall.
Her other main research project is an exploration of contemporary work through its artistic renderings, both in analogue and digital formats. Examining the works of Judith Hermann, Kathrin Röggla, Harun Farocki, Stefanie Sargnagel, and Rainald Goetz, among others, alongside theoretical explorations of labor in the new economy, the project zooms in on concepts such as productivity, exhaustion, care, and creativity. Part of this project was the international conference "Arbeit 2000," which Balint co-organized at the Alfried-Krupp-Wissenschaftskolleg Greifswald (with Heide Volkening).