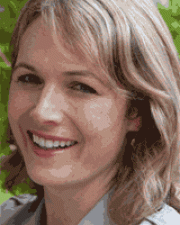 Research Expertise and Interest
poverty
,
obesity
,
child development
,
public health nutrition
,
global health
,
psychosocial and biological determinants of health
,
overweight
,
nutritional and epidemiologic transition
,
chronic disease
,
malnutrition
,
child health and development
,
early experience
,
inequality and health disparities
,
Latino health
,
Mexican-Americans and other immigrant groups
,
stress hormones
,
salivary cortisol
Research Description
Dr. Lia Fernald, PhD, MBA, is a Professor in Community Health Sciences at the University of California, Berkeley. Dr. Fernald has been working in the field of global public health for over 20 years focusing specifically on infants and children in low- and middle-income countries, with the overarching goal of improving lives of vulnerable children through systemic, strategic, and effective interventions. Her research uses rigorous methodological approaches to design and examine integrated interventions to address inequalities, health disparities and child development outcomes. For example, Dr. Fernald has conducted research examining the effects of community mobilization, conditional cash transfer programs, microcredit programs, and community-based nutrition supplementation on infant and child development. The majority of her research has been focused in Africa (Kenya, Malawi, Madagascar, South Africa), Asia (Bangladesh, India, Vietnam, Indonesia), and Latin America (Mexico, Ecuador, Peru & Chile). Dr. Fernald has a Ph.D. (International Nutrition and Child Development, University of London), an M.B.A. (University of California, Berkeley), and a B.A. (Biological Anthropology, Swarthmore College).
In the News
November 21, 2011
When the dinner menu includes endangered species, human nutritional needs must contend with efforts to manage wildlife resources, according to a new UC Berkeley study. Researchers estimate that a loss of access to bushmeat as a source of food would lead to a 29 percent jump in the number of children suffering from anemia.