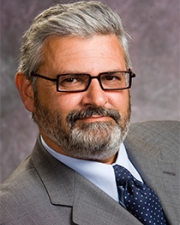 Laurent Mayali
Title
Lloyd M. Robbins Professor of Law, Director, Comparative Legal Studies Program, Director, Robbins Religious and Civil Law Collection
Research Expertise and Interest
European legal history
,
comparative law
,
medieval jurisprudence
,
customary law
Research Description
After attending the University of Montpellier (France), Laurent Mayali served as a tenured research scholar at the Max Planck Institute for European Legal History in Frankfurt, Germany, and at France's Center for National Research. He joined the faculty of Berkeley's rhetoric department in 1985 before permanently joining the Boalt faculty in 1988.
In 1997 he was elected to a chair in "Roman christianity and sources of modern Law" at the Ecole Pratique des Hautes Etudes, at the Sorbonne in Paris. He has been a visiting law professor at several universities and has lectured extensively throughout Europe and Africa in the areas of legal history and comparative law.