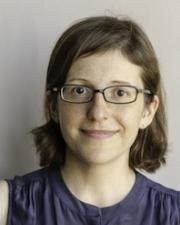 Lauren Kroiz
Title
Associate Professor
Research Expertise and Interest
art history
,
Modern Art
,
Art of the United States
,
American art
,
visual culture
,
material culture studies
,
photography
,
Race and Visuality
,
regionalism
,
Art Education
,
creativity
,
Amateurism
Research Description
Lauren Kroiz's research focuses on modern art in, and in exchange with, the United States. She is particularly interested in: theories of modernism and avant-gardism; the history and theory of photography; race and representation; relationships between regionalism and globalism; art education; amateurism in the cultural sphere; understandings of creativity; modernist animism; and theories of tactility. Kroiz authored Creative Composites: Modernism, Race, and the Stieglitz Circle (2012, Phillips Book Prize Winner) and a forthcoming book studying the ways regionalist educational projects linked art and citizenship in the United States during the 1930s and 40s.