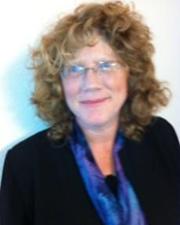 Laura Stoker
Title
Professor of the Graduate School
Department
Dept of Political Science
Research Expertise and Interest
American politics
,
political behavior
,
political psychology
,
public opinion
,
voting and elections
,
political socialization
,
research design and empirical methods
Research Description
Laura Stoker is Professor of the Graduate School in the Department of Political Science at the University of California, Berkeley. Her research focuses on the development and change of political attitudes and behavior with a focus on family influences and generational change. She also writes on topics at the intersection of research design and statistics, including the optimal design of multi-level studies, problems of aggregation, and the estimation of cohort effects. She has regularly taught undergraduate and graduate courses on political psychology and research methods. Her publications have appeared in many venues including the American Political Science Review, American Journal of Political Science, British Journal of Political Science, Electoral Studies, and Journal of Politics. Stoker is the recipient of fellowships from the Center for Advanced Study in the Behavioral Sciences (CASBS), Oxford University, and the University of Manchester. Stoker has served on the Board of the American National Election Studies (2000-2002, 2018-present; Chair 2000-2002), the British National Election Studies (2014-2016), and the CASBS Causal Inference for Social Impact Lab (2019-present).
In the News
June 28, 2019
In just the last three years, the Berkeley IGS Poll has risen to the forefront of a new era in polling, tapping into information that Californians may choose to provide — their age, race, ethnicity, gender and political affiliation — when they register to vote. And while the poll, produced by UC Berkeley's Institute of Governmental Studies (IGS), is focused only on California, its reputation as a leading poll has gained national prominence.