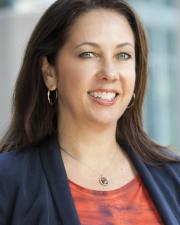 Laura Kray
Title
The Ned & Carol Spieker Professor of Leadership
Research Expertise and Interest
gender
,
negotiations
,
stereotypes
,
decision making
,
groups and teams
,
mindsets
,
motivated cognition
Research Description
Laura Kray is a leading expert on the social psychological barriers influencing women's career attainment. Kray is the recipient of multiple research awards from the Academy of Management, the International Association of Conflict Management, and the California Management Review. Kray is a fellow to both the Association for Psychological Science and the Society for Personality and Social Psychology. From 2017 to 2018, she was a Fellow at the Center for Advanced Study in the Behavioral Sciences at Stanford University. Some of her current research seeks to debunk popular myths about the gender pay gap and to identify solutions to gender inequality in the workplace. 
In the News
October 7, 2016
Would you tell a lie to help someone else? A new study says women won't lie on their own behalf, but they are willing to do so for someone else if they feel criticized or pressured by others.
October 8, 2012
When Madeleine Albright became the first female U.S. Secretary of State, she led high-level negotiations between mostly male foreign government leaders. In 2009, comedian Bill Maher asked Albright if she ever flirted on the job and she replied, "I did, I did." Flirtatiousness, female friendliness, or the more diplomatic description "feminine charm" is an effective way for women to gain negotiating mileage.