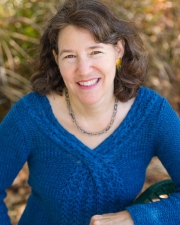 Laura C. Nelson
Title
Associate Professor
Department
Dept of Gender and Women's Studies
Research Expertise and Interest
gender and medicine and politics
,
breast cancer in South Korea
,
structures on cultural temporality and anti-poverty policies in the U.S. and South Korea
Research Description
Laura C. Nelson is Associate Professor and Chair of Gender and Women's Studies at UC Berkeley.  She received her PhD in Anthropology at Stanford, and holds a Master's in City and Regional Planning from UC Berkeley with a focus on housing and community economic development.  Her current research project is a study of breast cancer as a medical, cultural, personal, environmental, political and transnational phenomenon in South Korea.  She is also in the early stages of a project looking at policies pertaining to the children of immigrant brides in South Korea. Her first book, Measured Excess: Status, Gender, and Consumer Nationalism in South Korea (Columbia University Press, 2000) utilized ethnographic and media materials to examine ways how institutions shaped consumer culture in pursuit of national goals during the period 1960-1997.  The text examines the response of South Koreans, particularly women, in various social positions as political conditions and consumer oriented messages evolved. She has also done work in South Korea that investigates the lives and social-presentation strategies of older women without children.  Before joining the GWS faculty in 2013, Laura taught for eleven years in the Anthropology Department at California State University, East Bay, where she served as chair from 2008-2013.  In addition to her academic positions, Laura's career includes work in applied anthropology in the US: public policy evaluation, microenterprise development, and building employment linkages to poorly-connected communities.
In the News
June 27, 2022
The landmark decision by the U.S. Supreme Court will almost immediately limit access to abortions in some states, but in the days and weeks to come, the shock waves will reach deeply into American life, UC Berkeley scholars say. Berkeley News asked a range of top campus scholars for their perspectives about the decision and its ramifications. Here's what they told us.