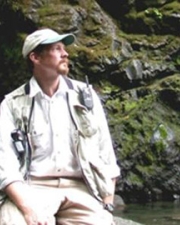 Kipling Will
Title
Professor of ESPM, Division of Insect Biology
Department
Department of Environmental Science, Policy & Management
Research Expertise and Interest
environmental science
,
pest management
,
policy and management
,
health and nutrition
Description
My research interests center on the systematics, taxonomy and natural history of insects.
In the News
May 22, 2013
Like bugs? Ever wonder what goes on behind the scenes at natural history museums? Interested in helping scientists understand our changing environment? These are just some of the reasons why people should join a project led by UC Berkeley's Essig Museum of Entomology.