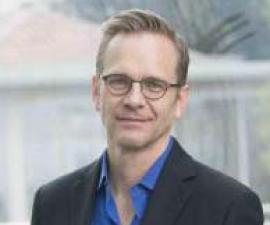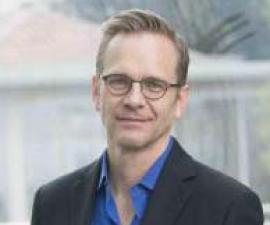 Research Expertise and Interest
history of political philosophy
Research Description
Kinch Hoekstra specializes in the history of political, moral, and legal philosophy. He has written on ancient, renaissance, and early modern political thought.  He has published a number of studies on ancient political thought, including "Athenian Democracy and Popular Tyranny" (2016) and "Thucydides and the Politics of Necessity" (2017, with Mark Fisher).  Another focus of research has been the philosophy of Thomas Hobbes (including studies of his theory of equality, obligation, democracy, tyranny, mixed government, natural law, and the rationality of justice); he co-edited The Oxford Handbook of Hobbes (2016). 
Jointly appointed with the UC Berkeley School of Law, Hoekstra is also an affiliated professor in the Department of Philosophy and the Department of Classics.  From 1996 to 2007, Hoekstra was a member of the Faculty of Philosophy at the University of Oxford, where he also regularly taught graduate students in the Faculty of Classics and the Department of Politics and International Relations.  During this same period, he was the Leveson Gower Fellow in Ancient and Modern Philosophy at Balliol College.
Hoekstra has been the Carlyle Lecturer in the History of Political Thought at the University of Oxford and a Visiting Professorial Fellow at Nuffield College (2017), a Rockefeller Visiting Faculty Fellow at the Center for Human Values at Princeton University (2011-12), a member of the Institute for Advanced Study in Princeton (2004-5), and an Ahmanson-Getty Fellow at UCLA (2001-2).  He will give the Benedict Lectures on the History of Political Philosophy at Boston University in 2018.