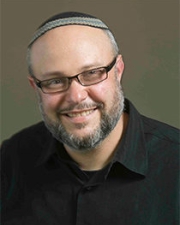 Research Expertise and Interest
technology
,
government regulations
,
corporate compliance
Research Description
Kenneth A. Bamberger is The Rosalinde and Arthur Gilbert Foundation Professor of Law at the University of California, Berkeley. He is Faculty co-Director of the Berkeley Center for Law and Technology (BCLT) and of the Berkeley Institute for Jewish Law and Israel Studies, and is a core faculty member of the Berkeley Center for Law and Business (BCLB).
Prof. Bamberger is an expert on technology, government regulation, and corporate compliance, in both the United States and Europe. At Berkeley, he teaches Administrative Law; the First Amendment (Speech and Religion); Corporate Compliance; Privacy Counseling and Compliance, the Law and Technology Writing Workshop; and Jewish Law.
For his recent book, Privacy on the Ground: Driving Corporate Behavior in the United States and Europe(MIT Press), Bamberger and his co-author, Berkeley I-School Prof. Deirdre Mulligan, were awarded the 2016 Privacy Leadership Award from the International Association of Privacy Professionals. His 2018 articles address "Platform Market Power" and "Saving Governance-by-Design."
Bamberger graduated from Harvard Law School, where he was President of the Harvard Law Review. Before coming to Berkeley Law, he clerked for federal appeals court Judge Amalya L. Kearse and U.S. Supreme Court Justice David H. Souter, served as a Bristow Fellow in the Office of the United States Solicitor General, and was an associate, and then counsel, at the Wilmer Hale firm in Washington, DC.
Outside the law school, Prof. Bamberger has served on the advisory boards of the Future of Privacy Forum, the Israel Institute, and The Taube Foundation for Jewish Life, and on the Program Committee for the European Privacy Law Scholars Conference (PLSC). In the fall of 2017, he was selected for the U.S. Department of Commerce-European Commission list of arbitrators developed as part of the EU-U.S. Privacy Shield Framework.
From 2013-2015, Bamberger was the first co-chair of UC Berkeley's Center for Jewish Studies. He has been a Visiting Professor at Tel Aviv University Law School, a Visiting Fellow at the Shalom Hartman Institute in Jerusalem, and he is a founding board member of the Israel Tech Policy Institute.