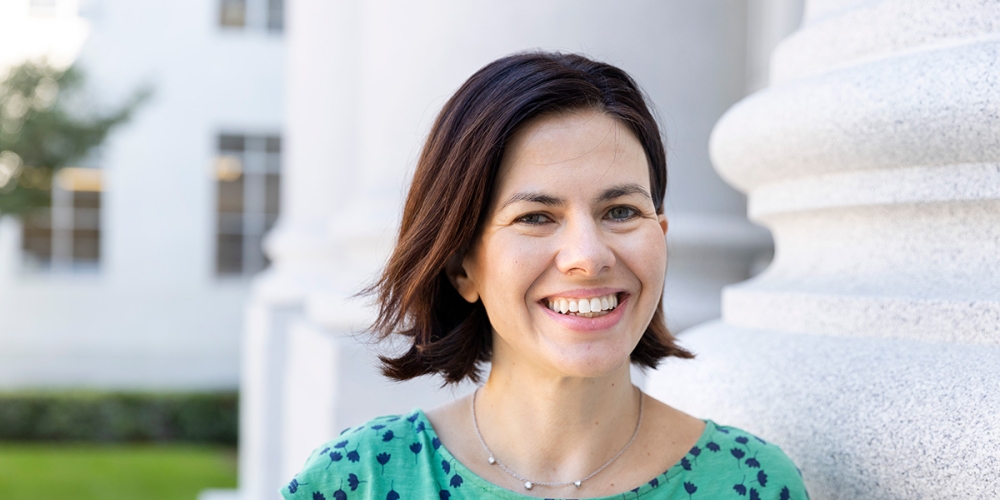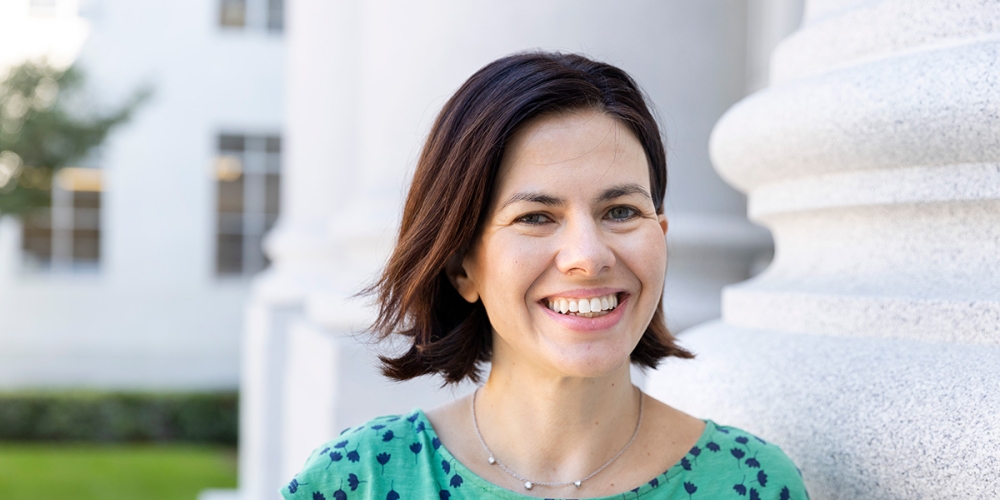 Research Expertise and Interest
international law, comparative law, European Union law, employment law, migration law
Research Description
Katerina Linos is the Irving G. and Eleanor D. Tragen Chair in Comparative Law, and the Co-Faculty Director of the Miller Institute for Global Challenges and the Law.  Her research and teaching interests include international law, comparative law, European Union law, employment law and migration law. To address questions in these fields, her work combines legal analysis with empirical methods.
Her research examines why law reforms and policy innovations spread around the world in waves. Linos' book The Democratic Foundations of Policy Diffusion: How Health, Family, and Employment Laws Spread Across Countries (Oxford University Press, 2013), explains the politics of legal transplantation. Democratic Foundations won the 2014 Chadwick Alger prize as the best book on international organization and multilateralism, the 2014 Peter Katzenstein prize for an outstanding first book in international relations, the 2014 Giovanni Sartori prize as the best book on qualitative methods, and was reviewed by nine international law professors for an Opinio Juris symposium.
The law and politics of the European Union are another key area of Linos' research. Despite being the most integrated international legal order we know, the European Union has stumbled in its efforts to fully harmonize the laws of its member states. Linos finds that member states delay the implementation of EU directives not out of strategic motivations, but mostly due to limitations in state capabilities.
To further explore the gap between widely diffused, internationally accepted norms and their uneven implementation on the ground, Linos' recent work focuses on human rights. With the support of the Hellman Family Fund, Linos has investigated empirically how over 100 countries adopted National Human Rights Institutions, and what makes some of these agencies particularly effective.
In 2017, Linos was awarded a Carnegie fellowship to study the European refugee crisis. She will investigate how communication barriers frustrate fundamental rights, and explore the potential of new technologies to facilitate refugee and migrant integration.
Linos' research appears in leading law reviews and peer-reviewed journals, including the American Journal of International Law, the American Journal of Political Science, the California Law Review, theChicago Law Review, Comparative Political Studies, the European Sociological Review, and International Organization. She holds a J.D. and Ph.D. from Harvard, and was a junior fellow at the Harvard Society of Fellows.
Education
B.A., Harvard College (2000)
Diploma, European University Institute (2002)
J.D., Harvard Law School (2006)
Ph.D., Harvard University (2007)