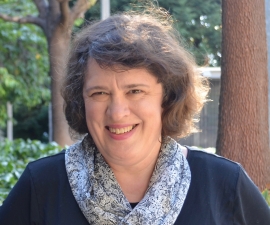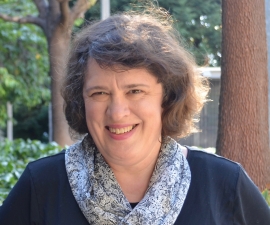 Research Expertise and Interest
wastes and the circular economy, global environmental governance, climate change politics, globalization, environmental politics and policy, environmental movements
Research Description
Kate O'Neill is a Professor in the Department of Environmental Science, Policy and Management at UC Berkeley. She holds a Ph.D. in Political Science from Columbia University, and was a post-doctoral fellow at Harvard University's Kennedy School of Government. She has written three books, Waste Trading Among Rich Nations: Building a New Theory of Environmental Regulation (MIT Press, 2000) The Environment and International Relations (Cambridge University Press 2009, 2nd edition 2017), and Waste (Polity Press 2019). 
Her new book, Waste, was published by Polity Press in Summer 2019. This book is about waste as a globalized resource, though one that comes with magnified risks and governance challenges.  It includes cases on China and the global plastic scrap trade, waste work and labor in the global economy, the global political economy of electronic wastes and food waste, and the global circular economy. It was featured on National Public Radio's Fresh Air on September 12, 2019. She has also been interviewed on other local, national, international media outlets, including NPR's Here and Now and Marketplace, The Economist, and Al Jazeera International. 
Her second book, The Environment and International Relations sets out a framework to understand the complex political dynamics of global environmental governance, examining actors, norms and ideas, changing balances of power and new challenges and opportunities in this critical area of global politics. Waste Trading Among Rich Nations examines the comparative politics of the legal hazardous waste trade among OECD countries, asking why some countries take on more such risk than others, focusing on state-society relations and how they are shaped by regulatory institutions.
She has several current research projects that follow on from Waste. First, Dr. Alastair Iles and she are writing about the different ways the "Right to Repair" movement manifests itself worldwide. Second, she is writing on global governance of wastes and plastics, including how differences between "waste" and "scrap" might be adjudicated at the global level even as the impacts of China's Operation National Sword continue to reverberate across recycling markets, big and small. Third, connecting waste and climate change, and following direct experience with the impacts and aftermath of mega-fires in California and my home country, Australia, she wants to write more about disaster waste from a policy and governance perspective. Also, from a theoretical orientation, to understand its place in the context of the toxic impacts of a capitalist carbon-based economy. In her lab, they are working with local partners on a project to identify and measure the impacts of the City of Berkeley's Single Use Disposable Food Ware and Litter Prevention Ordnance (2019). As part of her work as a member of the campus sustainability and Zero Waste community, she co-chair the Chancellor's Advisory Committee on Sustainability.
In other projects, she has collaborated on a project on new and innovative methods for studying global environmental politics and governance, where problems are complex, multi-scalar, and unpredictable. This includes the application of visualization tools for understanding global environmental problems. Her work on social and environmental movements includes a study of transnational protest movements in the early 2000s.  She has published on animal diseases as transboundary risks, focusing on cases of "mad cow disease" in North America in the early 2000s, and what they tell us about broader global risk and trade dynamics. She also writes about the implications for social science of environmental science fiction.
She has published articles in in WIRES Climate Change, The Annual Review of Environment and Resources, Journal of Environmental Studies and Sciences, International Studies Review, The Annual Review of Political Science, and Global Environmental Politics and The Conversation among other venues. She has previously served as co-editor-in-chief of the MIT Press journal Global Environmental Politics. 
She teaches global environmental politics at graduate and undergraduate levels (large lecture and small seminar formats) as well as other courses. Since 2014, she has been a Resident Faculty member at UC Berkeley, living in a residential complex of 1200 first year students, and working with two live-learn communities, the Global Environment Theme House and Unity House. These experiences have provided her with new perspectives on student life and challenges on a large public university campus, parlayed into co-chairing the campus Undergraduate Education Coordinating Committee.