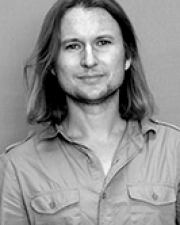 Karl Kullmann
Title
Assistant Professor
Department
Dept of Landscape Architecture & Environmental Planning
Research Expertise and Interest
Landscape and urban design
,
landscape and urban theory
,
digital representation.
Research Description
Karl Kullmann is a landscape architect, urban designer and assistant professor at the College of Environmental Design, University of California, Berkeley, where he teaches studios in landscape architecture and urban design, and courses in landscape theory and digital delineation. Kullmann's scholarship and creative work explores the urban agency of the designed and discovered landscape. Kullmann has published widely on this subject through diverse lenses, including urban decline, green infrastructure, wasteland sites, representation, urban topography, and resituating the public garden within contemporary urbanism. Articles on these topics are published in Architectural Theory Review, Journal of Urban Design, Journal of Urbanism, Journal of Landscape Architecture, Landscape Journal, Studies in the History of Gardens and Designed Landscapes, Landscape Architecture Magazine, and Topos. This research is also actively tested through Kullmann's Berkeley-based design practice, which includes built urban landscape projects in China, Australia and Germany, and numerous design competition prizes and exhibitions.