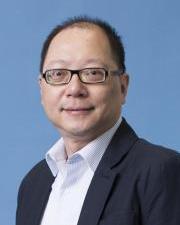 Research Expertise and Interest
East Asian studies
,
social welfare
,
community practice and service delivery in urban poverty
,
ethnic
,
and immigrant neighborhoods
,
community analysis and needs assessment
,
program planning and development
,
and cultural competency services
Research Description
Julian Chow's research examines the provision and utilization of health and social services by ethnic and immigrant families and children both in the US and abroad, especially in Asia.  The context of policies and programs in which services take place largely shapes the experience of seeking help. Having service available, by itself, does not necessarily lead to service utilization and problem solution.  Specifically, Julian Chow's research program looks at why immigrant families struggle to access readily available services, aiming to identify ways to transform social and health services for the underserved and improve service delivery for immigrant populations and communities.
In the News
March 30, 2011
As China turns its attention to the social needs of its citizens, the School of Social Welfare is partnering with Beijing Normal University to develop a strategy to deliver services to China's needy, thanks to a three-year planning grant from the Ford Foundation. Julian Chow, an associate professor of social welfare, will manage the Berkeley-Beijing Normal University initiative.