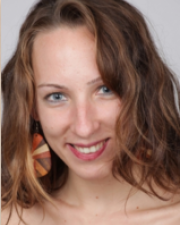 Julia Fawcett
Title
Assistant Professor
Department
Dept of Theater, Dance, and Performance Studies
Research Expertise and Interest
performance history/historiography
,
British performance 1650-1800
,
British literature 1650-1800
,
disability
,
gender
,
social geography
,
set design
Research Description
Julia Fawcett's interests include Restoration and eighteenth-century theater and performance, performance historiography, the intersections between literature and performance, autobiographical performance, urban space, celebrity, gender, and disability studies. Her first book, Spectacular Disappearances: Celebrity and Privacy, 1696-1801 (University of Michigan Press, 2016) examines the performance and literary strategies that England's first celebrities used to protect their private lives despite always being in the public eye–and how their strategies might help us to navigate a world in which social media has eroded the distinctions between private lives and public events. She is at work on a second book, tentatively titled Unmapping London: Performance and Urbanization after the Great Fire, which uses performance records as well as medical treatises, conduct books, dancing manuals, and legal records to explore how ideas of personal space changed in London in the wake of the Great Fire of 1666, with the professionalization of architecture and urban planning, and amid an influx of immigration. Fawcett has served as a dramaturg in New York and as a scholar-in-residence at Harbourfront World Stage in Toronto; her essays have appeared in PMLA, The Eighteenth Century: Theory and Interpretation, and Modern Drama.