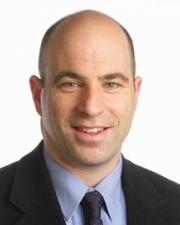 Joshua Goldstein
Title
Chancellor's Professor of Demography; Director of the Berkeley Population Center
Research Expertise and Interest
fertility
,
marriage
,
social demography
,
historical demography
,
population aging
,
formal demography
Research Description
Goldstein's recent research includes a new interest in big data and naming patterns, particularly what first naming patterns can reveal about fertility intentions and how the choice of first names influences life chances. His earlier publications include How 4.5 Million Irish Immigrants Became 40 Million Irish Americans: Demographic and Subjective Aspects of Ethnic Composition of White Americans, Marriage Delayed or Marriage Foregone? New Cohort Forecasts of First Marriage for U.S. Women, and The End of 'Lowest-Low' Fertility? 
Goldstein received his M.A. (D.E.A.) in Demography and Social Sciences at the Ecole des Hautes Etudes en Sciences Sociales in Paris and his Ph.D in Demography from Berkeley. Before returning to Berkeley's Demography Department in 2013, Goldstein held positions as Professor of Sociology and Public Affairs at Princeton University and Director of the Max Planck Institute for Demographic Research in Rostock, Germany. 
In the News
February 25, 2021
Challenging the idea that older people with shorter life expectancies should rank lower in coronavirus immunization efforts, new UC Berkeley research shows that giving vaccine priority to those most at risk of dying from COVID-19 will save the maximum number of lives, and their potential or future years of life.
August 25, 2020
With over 170,000 COVID-19 deaths to date, and 1,000 more each day, America's life expectancy may appear to be plummeting. But in estimating the magnitude of the pandemic, UC Berkeley demographers have found that COVID-19 is likely to shorten the average U.S. lifespan in 2020 by only about a year.