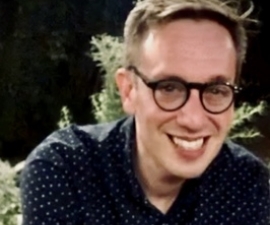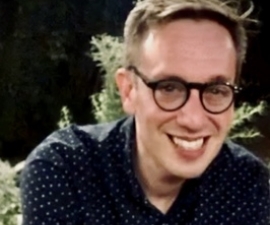 Research Expertise and Interest
20th-Century Irish and British literature, literature and philosophy, 20th century literature, history of literary theory, the novel, literature and the sciences of mind, close reading, philosophy of literature, philosophy of mind, moral philosophy
Research Description
Joshua Gang is an associate professor of English at the University of California, Berkeley. He received his Ph.D. from Rutgers in 2012 and, after a fellowship at Washington University-Saint Louis and a tenure-track position at the University of Toronto, came to Berkeley in 2015. His research interests include: 20th- and 21st-century British and Irish literature, fiction and drama in particular; literature and philosophy--especially philosophy of mind, language, and moral philosophy; the history of the novel; literary history; art and the sciences of mind; and the history of criticism.
His book Behaviorism, Consciousness, and the Literary Mind was published by Johns Hopkins University Press in November 2021 (Hopkins Series in Modernism): https://jhupbooks.press.jhu.edu/title/behaviorism-consciousness-and-literary-mind
His research has appeared in, or is forthcoming from, journals including Critical Inquiry, ELH, PMLA, and Novel: A Forum on Fiction. 
For more about Professor Gang and Behaviorism, Consciousness, and the Literary Mind: https://joshuagang.com