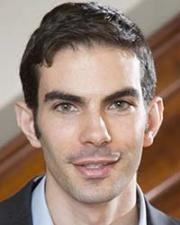 Joseph S. Shapiro
Title
Associate Professor
Department
Dept of Agricultural & Resource Economics
Dept of Economics
Research Expertise and Interest
trade and the environment
,
water pollution
,
Clean Water Act
,
air pollution
,
climate change
Research Description
Joseph S. Shapiro investigates the efficiency and effectiveness of environmental and energy policy. This agenda covers two main research areas: pollution, regulation, and trade; and defenses against environmental externalities. He has studied the interactions of trade policy and environmental policy, the effects of current tariffs and non-tariff barriers on greenhouse gas emissions, the U.S. Clean Water Act, cap-and-trade markets for air pollution, adaptation to climate change, and effects of climate change on human health.
In the News
December 13, 2020
The landmark Clean Air Act (CAA) turns 50 this month, and its impact has been dramatic: Ambient measures of pollutants have fallen more than 90% in some areas, and improvements in air quality are credited with preventing hundreds of thousands of premature deaths.
May 4, 2020
In the United States and around the globe, products produced by "dirty" or high-carbon-emitting industries are facing significantly lower import taxes than their cleaner counterparts, finds a new paperfrom the University of California, Berkeley.