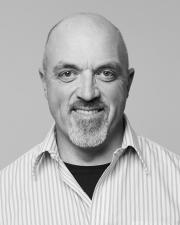 John D. Coates
Department
Dept of Plant and Microbial Biology
Research Expertise and Interest
environmental microbiology
,
carbon sequestration
,
Bioremediation
,
alternative energy production
,
biogeochemistry
Research Description
The Coates Lab focuses on environmental microbiology: applied microbiology, and bioremediation. They seek to balance society's need to provide sustainable ecological protection while maintaining stable economic growth and development. They achieve this through the application of a disparate range of microbial, chemical, computational, and engineering principles. Their specific research interests include renewable clean energies and manufacturing processes, carbon sequestration, and bioremediation of diverse toxic compounds (metals, radionuclides, and organics).
In the News
June 3, 2022
The Energy & Biosciences Institute (EBI), headquartered at UC Berkeley, has renewed its partnership with Shell, entering into a new five-year research agreement, effective February 28, 2022, to continue funding research that meets the growing demand for energy in ways that are economically, environmentally, and socially responsible.