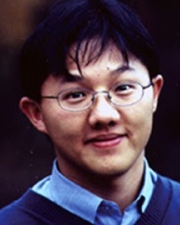 John Chiang
Title
Professor of Geography
Research Expertise and Interest
climate change
,
climate dynamics
,
ocean-atmosphere interactions
,
paleoclimate
Research Description
John Chiang's research focuses on the climate dynamics of the large-scale atmosphere and its interactions with the ocean and land systems. He is specifically interested in the role that the tropics climate play in the climate system, how it interacts with the extratropical climate, and how it responds to climate forcing. He investigates climate variability and change over the 20th century, and also climate changes in past climates like the mid-Holocene and Last Glacial periods.
In the News
April 2, 2013
One often ignored consequence of global climate change is that the Northern Hemisphere is becoming warmer than the Southern Hemisphere, which could significantly alter tropical precipitation patterns, according to a new study by climatologists from the University of California, Berkeley, and the University of Washington, Seattle.