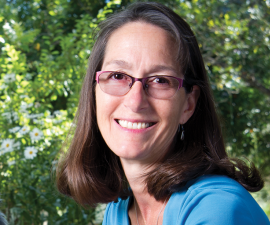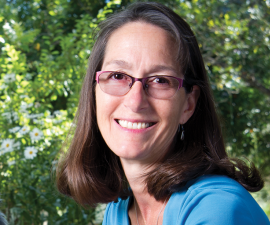 Research Expertise and Interest
family policy, child and family poverty, child abuse and neglect, foster care, kinship care, Child welfare services
Research Description
Jill Duerr Berrick is a Distinguished Professor Social Welfare. She also holds a joint appointment as a Professor II at the University of Bergen, Norway.
Dr. Berrick's research focuses on the child welfare system and efforts to improve the experiences of children and families touched by foster care. Her interests target the intersection of poverty, child development, parenting and the service systems designed to address family well-being. Berrick's research approach typically relies upon the voices of service system consumers or providers to identify the impacts of social problems and social service solutions on family life.
For over three decades Dr. Berrick has conducted a range of studies examining child welfare services for vulnerable families. She has written or co-written 11 books and numerous articles on topics relating to family poverty, child maltreatment and child welfare. Her most influential works have examined the benefits and limitations of kinship foster care; the characteristics of highly effective foster caregivers; and the human impacts of poverty-related policies for children and families at risk of foster care involvement.
Her most recent book, The Impossible Imperative: Navigating the Competing Principles of Child Protection (Oxford University Press), lays out a framework for conducting principled child welfare practice. Dr. Berrick argues that the field is shaped by competing ideas that force child welfare professionals to make choices that are both contested and contentious. Although the principles serve to animate child welfare practice and policy, they are fraught with contradiction when placed in a real-world context. Joined by 15 co-authors who are former Berkeley students and who have served as child welfare professionals across California, these writers share their stories about working on the front lines of child protection. Using these rich case exemplars, the book draws the reader into that liminal space where ethics, pragmatics, and reasoned choice are challenged. The book can be used as a teaching tool for aspiring professionals and as motivation for those looking to social work to make a difference in children's and families' lives.
In addition to her work relating to child protection professionals, Berrick's understanding of child protection systems in the U.S. has been enhanced by her international comparative analyses of child welfare policies and practices. She has previously studied decision making in edge of care child welfare cases — those where the risk of placement into foster care is high -- in diverse countries such as England, Finland, Norway, and the US. She has also conducted studies of public attitudes about child welfare in Norway and the U.S. in collaboration with her research partner, Professor Marit Skivenes.
She is currently engaged with Professors Neil Gilbert (UC Berkeley) and Marit Skivenes (University of Bergen, Norway) in developing an International Handbook of Child Protection Systems (Oxford University Press, in press), featuring an analysis of child protection systems across six continents and 50 countries. Based upon data from these 50 countries, they have devised a Global Typology for Child Protection systems that seeks to characterize some of the principal similarities and differences in supportive arrangements for vulnerable families.
Having studied issues of family poverty and its relationship to child welfare system involvement, Berrick has recently engaged in developing a national coalition of organizations to reshape public policy as it pertains to child support enforcement and foster care.  Currently, many states and local jurisdictions require birth parents to pay for their child's stay in foster care by means of child support enforcement. Berrick is working with a team of students to bring visibility to the issue and legislative change.