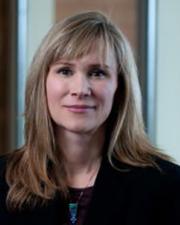 Jennifer Skeem
Title
Florence Krenz Mack Professor
Department
Goldman School of Public Policy
School of Social Welfare
Research Expertise and Interest
psychology
,
mental health
,
criminal justice
,
risk assessment
,
intervention
Research Description
Jennifer Skeem is a psychologist who writes and teaches about the intersection between behavioral science and criminal justice. Her research is designed to inform efforts to prevent violence, improve decision-making about people involved in the justice system, and achieve effective and equitable justice reform. Current projects include testing innovative correctional services for people with mental illness, identifying environmental factors that promote violence within institutions, and promoting prosocial behavior among juveniles at risk. Much of Skeem's current work addresses a surge of interest in the use of risk assessment to inform criminal sentencing—including how this practice may affect racial and economic disparities in imprisonment.
Skeem has authored over 150 articles and edited 2 books—including Applying Social Science to Reduce Violent Offending. She is past President of the American Psychology-Law Society and member of the. MacArthur Foundation Research Network on Mandated Community Treatment. Skeem has delivered congressional briefings on her work and consults with local and federal agencies on issues related to prevention of (mass) violence, community corrections, and sentencing and prison reform. 
In the News
February 14, 2020
In a study with potentially far-reaching implications for criminal justice in the United States, a team of California researchers has found that algorithms are significantly more accurate than humans in predicting which defendants will later be arrested for a new crime.
August 9, 2017
Each year, some 2 million people with schizophrenia, bipolar disorder and other mental illnesses are arrested for various crimes, inadvertently turning the U.S. correctional system into the nation's primary provider of inpatient psychiatric care.
November 15, 2016
Efforts to relieve the human and financial toll of prison overcrowding often rely on predictive tools that estimate how likely an inmate is to reoffend.