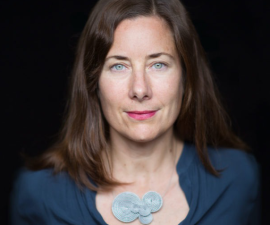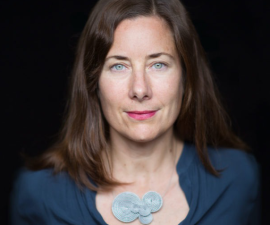 Research Expertise and Interest
documentary filmmaking
Research Description
Jennifer Redfearn is an Academy Award nominated documentary filmmaker and director of the documentary film program.  She is committed to social issue filmmaking with a style the press has described as "engrossing," "beautifully cinematic" and "intensely human."
Her film Sun Come Up tells the story of a South Pacific Island community losing their homeland to rising seas. Sun Come Up was nominated for an Academy Award and for the IDA's Pare Lorentz Award. It screened in theaters across the U.S., including the IFC Center in New York and the Sundance Cinema in West Hollywood. It aired on HBO. Tocando la Luz (Touch the Light) tells the stories of three Cuban women – united by blindness and a desire for independence – who guide us through Cuba's economic and social landscape. It premiered at the Full Frame Documentary Film Festival, where it won the Charles E. Guggenheim Award, and aired on PBS. Her new film Apart follows the stories of three incarcerated mothers in Ohio. Filmed over 3 ½ years, Apart traces their steps as they rebuild their lives after being separated from their children for years. A breakout short from the feature film titled The Walk screened at the 2017 TED Women's conference in New Orleans.  Apart aired on PBS' Independent Lens as part of their Stories for Justice initiative.
In addition to her independent films, Redfearn has worked on a number of award-winning films and multimedia stories as a producer, field director, camera operator and editor for hire over the past 15 years. She was a field director, additional cameraperson, and consulting producer for the SXSW audience award winner Landfill Harmonic. She has produced television documentaries for National Geographic, Discovery, CNN, The Science Channel, and PBS. Working as a multimedia producer and editor, she also created short films and multimedia stories for MediaStorm. Among these, she collaborated with the photojournalist Maggie Steber as a producer and editor on her film Rite of Passage, a Webby Honoree for documentary in 2013.
In addition to her practice, Redfearn is committed to educating and mentoring documentary filmmakers. She has taught and advised students at the Columbia University Graduate School of Journalism and Boston University. She also taught New York University's intermediate documentary course in Havana, Cuba for three years where she oversaw the production of up to 36 short films each year about Cuba and Cuban culture.