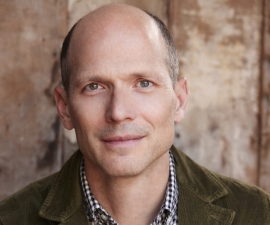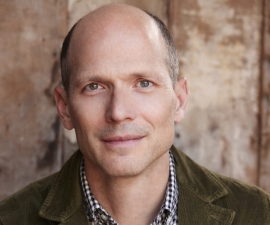 Research Expertise and Interest
climate change, journalism
Research Description
Jason Spingarn-Koff (he/him) is an award-winning documentary filmmaker, journalist and media executive.
He is Professor of Journalism and Knight Chair of Climate Journalism at UC Berkeley. In this role, he's working to reinvent how stories about climate change are told, unite the brainpower of top science experts on the UC Berkeley campus with the expertise of the journalism school, and build partnerships with media organizations and broadcasters to cover multidimensional issues around climate change.
From 2015 – 2022, he served as Director of Original Documentary programming at Netflix, where he oversaw more than 100 global films and series, with honors including four Academy Awards for the company. At Netflix, he had a hand in some of the most iconic documentaries that have transformed public perceptions of the natural world and our place in preserving it — such as the Emmy winning landmark series Our Planet, the Oscar-winning film My Octopus Teacher, the Peabody Award-winning film Chasing Coral, as well as the Emmy winners Fire in Paradise and Puff: Wonders of the Reef, and the Emmy-nominated investigative series Rotten. A pioneer of innovative nonfiction formats and champion of emerging talent, he also co-created and executive produced the acclaimed series Explained and Abstract: The Art of Design. Other notable Neftlix releases include the Oscar-winners The White Helmets, American Factory, and Icarus; the Brazilian Oscar nominee The Edge of Democracy; the Emmy-winning films The Social Dilemma, Athlete A, Strong Island, and Dick Johnson is Dead; space and science films A Trip to Infinity, Return to Space, and Challenger. Upcoming Netflix releases: he developed the event series Life on Our Planet (produced by Silverback, Amblin and ILM) and is an executive producer of Unknown: Cosmic Time Machine.
Formerly the commissioning editor for Opinion video at The New York Times, he launched and oversaw the acclaimed Op-Docs initiative for short opinion documentaries by independent filmmakers, publishing more than 165 short films and interactive works, and winning two Emmys and a Peabody Award. Hailed as an industry trailblazer, his work at Op-Docs is credited with transforming the media landscape for short form documentaries.
His work on climate change builds on deep experience covering the intersection of science, technology and society — from early work for PBS/NOVA, MSNBC, Time and Wired, to his independent directorial debut feature Life 2.0 (2010 Sundance Film Festival), and a mid-career Knight Science Journalism Fellowship at MIT.
He is a graduate of Brown University and the UC Berkeley Graduate School of Journalism, and is a member of the documentary branch of the Academy of Motion Pictures Arts and Sciences.