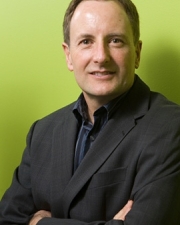 James Robinson
Title
Leonard D. Schaeffer Professor of Health Economics
Research Expertise and Interest
health policy and management
,
health services and policy analysis
Research Description
Professor Robinson's research focuses economic incentives and market performance for the biopharmaceutical, medical device, insurance, and health care delivery sectors. His most recent book, "Purchasing Medical Innovation: The Right Technology for the Right Patient at the Right Price" analyzes the roles of the FDA, health insurers, hospitals, and consumers in the assessment, purchasing, and use of high-cost implantable devices. Professor Robinson's econometric research currently centers on the impact of reference pricing on consumer choices and employer spending for surgical procedures, laboratory tests, diagnostic imaging, and pharmaceuticals.
In the News
October 21, 2014
The trend of hospitals consolidating medical groups and physician practices in an effort to improve the coordination of patient care is backfiring and increasing the cost of patient care, according to a new study led by a UC Berkeley health-policy expert.