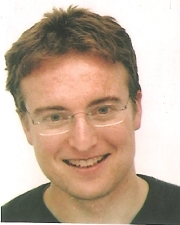 James Davies
Title
Associate Professor
Research Expertise and Interest
musics and bodies
,
cultural performance
,
nineteenth-century music
,
histories of science
,
pianists and pianos
,
singers and voice
,
music pedagogy and training
,
music and colonialism
Research Description
My first book, Romantic Anatomies of Performance, was published by the University of California Press in 2014. This monograph addresses immersive modes of music making in the European nineteenth century, exploring music's role in the political cultivation of bodies. It describes a historical phase wherein, in the words of one reviewer, "new norms about music's relation to the body emerged and began to organize new relations of social power."
Current research extends from the book's focus on "personal voice" (which works to denaturalize liberal certainties about "creativity" and "expression") to larger questions of materiality writ large. Sound Knowledge: Music and Science in London is a book co-edited with Ellen Lockhart for the University of Chicago Press. My chapter in this volume moves in the direction of a second book project, which addresses musical knowing and being in the "global nineteenth century." The book I plan is entitled Creatures of the Air, which is about musical atmospherics and inspiritedness in what I call the "deep 19C." What I'm trying to do is write a history of music in relation to the history of the original massed medium: the medium of the air, which is medium in which we all live, breath, and share our being. I'm interested in human attempts to control this great resonating medium, and I'm thinking about music as a way of working with the air. The book addresses breathing/phrasing techniques, air-conditioning systems in musical venues, and ideas about civilization and climate, particularly as it concerns West Central Africa.