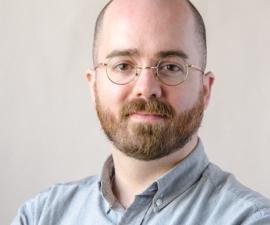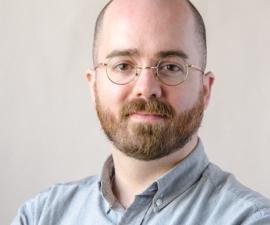 Research Expertise and Interest
media studies, computer graphics, history of technology, Science and Technology studies, queer theory, new media, art and technology
Research Description
Jacob Gaboury works in the areas of digital media, visual culture, media archaeology, and queer theory. His teaching and research interests include 20th century histories of technology and computation, queer and feminist science and technology studies, computer graphics and digital game studies, and the intersection of contemporary art and technology. His first book, titled Image Objects: An Archaeology of Computer Graphics (MIT Press, 2021), offers a material history of early computer graphics in the United States told through a set of five technical objects that shape and structure the production of most all contemporary digital images. His work has appeared in a wide range of popular and academic publications, including the Journal of Visual Culture, Camera Obscura, Grey Room, The Journal of Cinema and Media Studies, Debates in the Digital Humanities, Rhizome, and Art Papers. 
He has held fellowships from the Institute of Electrical and Electronics Engineers (IEEE), the Association of Computing Machinery (ACM), the Smithsonian Institute's National Museum of American History, the Charles Babbage Institute at the University of Minnesota, and the Social Science Research Council. Most recently he was a Research Fellow at the International Research Institute for Cultural Techniques and Media Philosophy (IKKM) at the Bauhaus University in Weimar, Germany, and a Junior Fellow at the Institute for Advanced Study in Media Cultures of Computer Simulation (MECS) at Leuphana University in Lüneburg, Germany. He serves on the editorial board for Media-N, the journal of the New Media Caucus of the College Arts Association. 
Prior to joining the faculty at UC Berkeley, Jacob Gaboury was an Assistant Professor of Digital Media and Visual Culture at Stony Brook University and a Postdoctoral Fellow at the Max Planck Institute for the History of Science in Berlin. He received his PhD from New York University's Department of Media, Culture, and Communication, and his MA from New York University's Department of Cinema Studies.