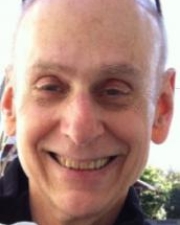 Irving Zucker
Title
Professor of the Graduate School
Department
Dept of Integrative Biology
Dept of Psychology
Research Expertise and Interest
biological rhythms
,
seasonality
,
behavioral endocrinology
,
melatonin
,
suprachiasmatic nucleus
,
reproductive physiology
,
behavior
,
ultradian rhythms
,
sex differences
Research Description
We study how mammals orient in time, with emphasis on reproductive physiology and behavior. Current projects emphasize specification of neuroendocrine substrates for ultradian rhythms in hamsters.
In the News
August 12, 2020
Women are more likely than men to suffer adverse side effects of medications because drug dosages have historically been based on clinical trials conducted on men, suggests new research from UC Berkeley and the University of Chicago.