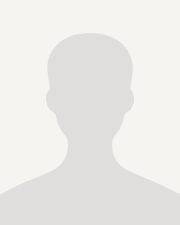 Ignacio Navarrete
Title
Professor of Spanish and Portuguese
Department
Department of Spanish and Portuguese
Research Expertise and Interest
Spanish literature: poetry
,
poetic theory
,
narrative and culture
,
history of the book
,
Cervantes
,
Don Quixote
,
Medieval and Early Modern Spanish literature. Modern Spain.
Description
Ignacio Navarrete's research focuses on Spanish Peninsular literature, particularly the 15th through the 17th centuries. His first book project, Orphans of Petrarch, traced the impact of the imitation of Petrarch and other Italian poets, on poetry and poetic theory in Spain from Juan del Encina through Quevedo, focusing on Boscán, Garcilaso, Herrera, and Góngora. In the course of this period, the Petrarchan theme of unrequited love acquires a metaliterary dimension, standing for the ever-elusive goal of poetic priority and national cultural legitimacy. He continues to write about poetry and poetics, including, for example, recent articles on Sá de Miranda, Diogo Bernardes, and on Diego Hurtado de Mendoza. Moreover, he has recently begun a new project, on the impact of printing on narrative culture c. 1500. This project cuts across a number of narrative genres, including hagiography, chivalric biography, balladry, and the sentimental novel, and also considers contemporary historiography as a narrative form.