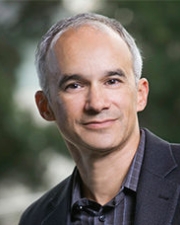 Ian F. Haney Lopez
Title
Earl Warren Professor of Public Law
Research Expertise and Interest
constitutional law
,
race relations
,
civil rights
,
race in politics
,
Latinos
Research Description
Ian Haney López holds an endowed chair as the Earl Warren Professor of Public Law at the University of California, Berkeley, where he teaches in the areas of race and constitutional law. The author or editor of five books, his most recent is Dog Whistle Politics: How Coded Racial Appeals Have Reinvented Racism and Wrecked the Middle Class (Oxford 2014). There, he describes how for fifty years Republicans, and some Democrats too, exploited racial pandering to build resentment toward government, pushing voters into supporting policies that favor the very wealthiest while hurting everyone else.
One of the nation's leading thinkers on racism's evolution since the civil rights era, Haney López is also a Senior Fellow at Demos and the director of the Racial Politics Project at the Haas Institute for a Fair and Inclusive Society. Haney López has been a visiting law professor at Yale, New York University, and Harvard. He holds a master's in history from Washington University, a master's in public policy from Princeton, and a law degree from Harvard, and is a past recipient of the Alphonse Fletcher Fellowship, awarded to scholars whose work furthers the integration goals of Brown v. Board of Education.