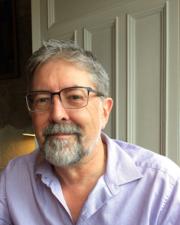 Ian Duncan
Title
Professor and Florence Green Bixby Chair in English
Research Expertise and Interest
English
,
the novel
,
British literature 1750-1900
,
Scottish literature
,
history and theory of fiction
,
Scottish enlightenment/romanticism
,
Scott
,
literature and the human sciences
,
Darwin
Research Description
Ian Duncan's recent book, Human Forms: The Novel in the Age of Evolution (2019), considers the interaction of the European novel and the "natural history of man" from the late eighteenth to the mid-nineteenth century: a period in which the ascendancy of realism coincided with the rise of evolutionary science and a new, developmental conception of human nature. Chapters consider the formation of late-Enlightenment philosophical anthropology (Buffon, Rousseau, Kant, Herder), the new genres of Romantic Bildungsroman and historical novel (Goethe, Stael, Scott), Lamarckian historical romance circa 1830 (Scott, Hugo), Dickens's pre-Darwinian transformist experiments, and George Eliot's engagement with the Victorian revolutions in the human and natural sciences.
Duncan is currently writing a short book on Scotland and Romanticism; a series of essays on Walter Scott and the 1820s; and essays on Charles Darwin and nineteenth-century culture. He is editing The Cambridge History of Scottish Literature (for Cambridge University Press).