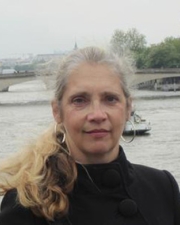 Heather Haveman
Department
Dept of Sociology
Haas School of Business
Research Expertise and Interest
organizations
,
economic sociology
,
entrepreneurship
,
China
,
careers and social mobility
,
gender
,
social history
Research Description
Heather Haveman is a professor in the Department of Sociology and Haas School of Business.  She studies how organizations, the fields in which they are embedded, and the careers of their members and employees evolve. She investigates questions that relate to organizational stability and change:  How do new kinds of organizations emerge and how do new industries develop?  How strong are the forces that impel or inhibit change in existing organizations' structures, strategies, and actions?  What are the consequences of organizational change for organizations themselves and for their employees?  How does industry evolution affect social structures?  Her current work involves American tech firms and collegiate women's sports.  Her published work has used a mixture of quantitative and qualitative methods.  She is currently harnessing natural-language-processing methods to review academic literatures and trace the rise and fall of different theories, and to map corporate cultures and workplace practices.