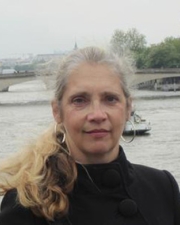 Heather Haveman
Title
Professor of Sociology and Business
Research Expertise and Interest
organizations
,
economic sociology
,
entrepreneurship
,
China
,
careers and social mobility
,
gender
,
social history
Research Description
My research lies in the macro side of organizational theory. It can best be summarized as the analysis of how organizations, the fields in which they are embedded, and the careers of their members and employees evolve. I investigate questions that relate to organizational stability and change: How strong are the forces that impel or inhibit change in organizational structures, strategies, and actions? What are the consequences of organizational change for organizations themselves and for their employees? My published studies have investigated California thrifts (1872-1928 and 1960s-1990s), Iowa telephone companies (1900-1917), Manhattan hotels (1898-1990), California hospitals (1978-1991), American magazines (1741-1860), and U.S. electric utilities (1980-1992). I am currently studying American wineries (1940 onward), Chinese publicly-traded firms (2005-now), and the emerging marijuana industry in the US (2013-now).