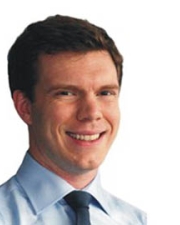 Hayden Taylor
Title
Assistant Professor
Department
Dept of Mechanical Engineering
Research Expertise and Interest
manufacturing
,
microfabrication
,
nanofabrication
,
semiconductor manufacturing
,
computational mechanics
,
nanoimprint lithography
Research Description
Our work spans the invention, modeling and simulation of micro- and nano-manufacturing processes, materials-testing techniques operating down to the nanoscale, and applications of polymeric materials in micro- and nano-fabrication, including for tissue scaffold engineering.
In the News
October 13, 2020
Researchers at UC Berkeley have developed a new way to reinforce concrete with a polymer lattice, an advance that could rival other polymer-based enhancements and improve concrete's ductility while reducing the material's carbon emissions.
January 31, 2019
A new 3D printer uses light to transform gooey liquids into complex solid objects in only a matter of minutes.