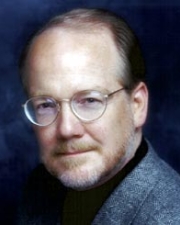 H. Mack Horton
Title
Catherine and William L. Magistretti Professor of East Asian Languages and Cultures
Department
Dept of East Asian Languages and Cultures
Research Expertise and Interest
performativity
,
east asian languages and cultures
,
classical poetry
,
diary literature
,
cultural context
,
anthology of vernacular poetry
,
Man'yôshû
,
poetry and poetics
Research Description
H. Mack Horton received his M.A. in 1981 from Harvard University and his Ph.D. in 1989 from University of California, Berkeley. He specializes in classical poetry and diary literature, focusing on issues of poetics, performativity, cultural context, and translation. Professor Horton has published monographs on Japanese medieval poetry and cultural life and on Japan's earliest extant poetic anthology, Man'yôshû. He has also translated and adapted ten books in the fields of Japanese literature, traditional architecture, and history. He was awarded Berkeley's Distinguished Teaching Award in 2004 and a Guggenheim Fellowship in 2016.