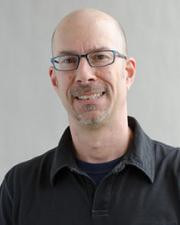 Gregory P. A. Levine
Title
Professor of History of Art
Department
Department of History of Art
Research Expertise and Interest
East Asian studies
,
history of art
,
Japanese art and architecture
,
histories of collecting
,
history of museums
,
Buddhist art and architecture
,
Buddhist visual culture
Description
A historian of the art and architecture of Japan and Buddhist visual cultures, Gregory Levine is the recipient of a Guggenheim Fellowship, Fulbright Hayes Fellowship, and other awards. His book, Daitokuji: The Visual Cultures of a Zen Monastery (2005), was a finalist in 2007 for the Charles Rufus Morey Prize ("for an especially distinguished book in art history") awarded by the College Art Association. With Yukio Lippit he co-curated the exhibition Awakenings: Zen Figure Paintings from Medieval Japan (Japan Society, 2007) and served as catalogue co-editor and contributor. He was co-editor of Crossing the Sea: Essays on East Asian Art in Honor of Yoshiaki Shimizu (2012). In 2014, he was invited to be an advisor to the documentary film, Zen and the Art of Architecture, directed by Kevin Gordon (SUB64Films), focusing on the construction of the Zen Buddhist training temple, Tenpyōzan, in Lake County, CA.  Recent publications include "Zen Art before 'Nothingness,'" in Murai and Chong, eds., Inventing Asia, and "Buddha Rush: A Story of Art and its Consequences" (BOOM: A Journal of California). He is at work on a projected trilogy on modern-contemporary Buddhist visual cultures: Long Strange Journey: On Zen, Zen Art, and Other Predicaments; Buddha Heads: Fragments, Landscapes, and Buddhist Visual Cultures and Other Buddhas: Race, War, and Buddhist Imageries. An editorial board member of Artibus Asiae, Journal of Art Historiography, and Monumenta Nipponica, he has reviewed manuscripts for the University of Washington Press; University of Hawai'i Press; The Art Bulletin; Artibus Asiae; and other publishers. A member of the Group in Asian Studies, Group in Buddhist Studies at Berkeley, recent graduate seminars have considered art and architecture at the Zen monastery Daitokuji; the formation of art/art history during the Meiji period in Japan; art, forgery, and authenticity; the fragment and ruin in art; and the visual cultures of Buddhist modernism. In fall 2008 he led the History of Art department's Judith Stronach Graduate Travel Seminar in Art History (in Japan). His lecture courses include surveys of the art and architecture of Japan; Buddhist art and architecture in Japan and globally; and painting cultures in Japan. Undergraduate seminars have included Zen painting and calligraphy; collecting Japanese art in the West; and the antiquities trade and market. With the artist Scott Tsuchitani he has co-taught the seminar "Socially Engaged Art and the Future of the Public University."
In the News
April 22, 2010
Five Berkeley professors have been named 2010 Guggenheim fellows, an award conferred for "achievement and exceptional promise."