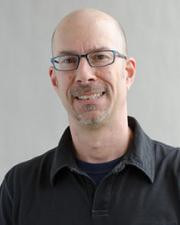 Gregory P. A. Levine
Title
Professor of History of Art
Research Expertise and Interest
East Asian studies
,
history of art
,
Japanese art and architecture
,
histories of collecting
,
history of museums
,
Buddhist art and architecture
,
Buddhist visual culture
Research Description
A historian of the art and architecture of Japan and Buddhist visual cultures, Gregory Levine is at work on a trilogy that examines modern-contemporary Buddhist visual cultures: Long Strange Journey: On Modern Zen, Zen Art, and Other Predicaments (2017); Buddha Heads: Fragments and Landscapes; and Other Buddhas: White Supremacy and Buddhist Visual Culture. A concurrent project, "Tree-buddhas" explores the possibilities of eco art history. He is an editorial board member of Artibus Asiae and the Journal of Art Historiography and has reviewed manuscripts for the University of Washington Press, University of Hawai'i Press, The Art Bulletin, and Artibus Asiae.
A member of the Groups in Buddhist Studies and Asian Studies at Berkeley, his recent graduate seminars have examined the cultures of display and exhibition in Japan; the formation of art history in modern Japan; the Zen monastery Daitokuji; art forgery and authenticity; the fragment in art; the visual cultures of Buddhist modernism; and eco art history. His lecture courses examine topics such as the arts and architectures of Japan; Buddhist temples and icons in Japan; and global Buddhist visual cultures. Undergraduate seminars have focused on Zen painting and calligraphy; collecting Japanese art in the West; plunder, iconoclasm, and forgery; and artists responding to Japan's 3/11 disaster.
In the News
April 22, 2010
Five Berkeley professors have been named 2010 Guggenheim fellows, an award conferred for "achievement and exceptional promise."