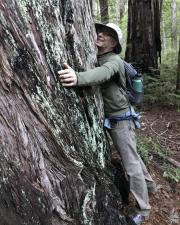 Research Expertise and Interest
Buddhist visual culture
,
Eco Art History
Research Description
A historian of Buddhist visual cultures and Eco Art History, Gregory Levine is currently editing a student-author volume, You Must Not Look Away: Letters to the Next Generation from Students of Eco Art History, and at work on the book, A Tree and A Buddha: Imagining Arboreal Art History. A projected trilogy on global Buddhist visual cultures includes Long Strange Journey: On Modern Zen, Zen Art, and Other Predicaments (2017); Buddha Heads: Fragments and Landscapes; and Other Buddhas: White Supremacy and Buddhist Visual Culture. The recipient of a Guggenheim and other fellowships, he is an editorial board member of Artibus Asiae and the Journal of Art Historiography and has reviewed manuscripts for the University of Washington Press, UC Press, University of Hawai'i Press, as well as The Art Bulletin and other journals. His recent graduate seminars include "In the Nature of Things? Japan, Art History, and Ecology;" "Visual Cultures of Buddhist Modernism;" "Display and Exhibition in Japan: Objects as Things and Events;" "Art and Authenticity;" and "The Fragment and Art." His lecture courses introduce the art and architecture of Japan; Buddhist temples and icons in Japan; global Buddhist visual cultures; and art, ecology, and Asia. Recent undergraduate seminars have focused on Japan's 3/11 disaster; plunder, iconoclasm, and forgery; and Zen painting.
In the News
April 22, 2010
Five Berkeley professors have been named 2010 Guggenheim fellows, an award conferred for "achievement and exceptional promise."