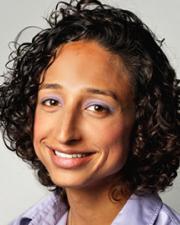 Grace D O'Connell
Title
Associate Professor
Department
Dept of Mechanical Engineering
Research Expertise and Interest
tissue engineering
,
biomechanics
,
intervertebral disc
,
cartilage
Research Description
My research is focused on soft tissue biomechanics and tissue regeneration. Specifically, my goal is to understand the mechanical function of the healthy, degenerated and injured intervertebral discs in order to develop more physiologically relevant repair strategies. Injury, through herniation, or degeneration may lead to debilitating lower back pain. Current research is focused on understanding alterations in biomechanics and tissue remodeling with degeneration and injury. Other studies are focused on using organ culture techniques to directly measure tissue remodeling and potential biological repair strategies.
In the News
February 23, 2018
Lower back pain is not as common as the common cold. But it's close. About 80 percent of people suffer back pain sooner or later. 
June 30, 2015
Researcher Grace O'Connell, an assistant professor of mechanical engineering at UC Berkeley, is advancing ways to grow human disc tissue — the spongy, protective material between vertebrae — and other engineered cartilage surfaces in a lab.