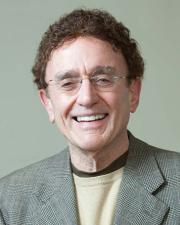 Gordon Rausser
Title
Robert Gordon Sproul Distinguished Professor
Department
Dept of Agricultural & Resource Economics
Research Expertise and Interest
agricultural
,
environmental and resource economics; public and regulatory policy; political economy; bargaining theory; futures markets; law and economics; industrial organization and antitrust analysis
Research Description
Dr. Rausser, an eminent agricultural and resource economist, has combined meritorious careers in academia, government service, business, and public policy. He has served on three separate occasions as Chair of his academic department and was Dean of the College of Natural Resources for six years. He has been elected a Fellow of a number of professional associations, including the American Association for the Advancement of Science, the American Statistical Association, and the Agriculture and Applied Economics Association. Due to his innovative research, he has been the recipient of twenty-four research, instructional and distinguished service awards, including national awards for best journal articles, research discovery, and publications of enduring quality.His government service includes serving two years with the Council of Economic Advisors, two years as Chief Economist at the Agency of International Development, U.S. State Department, and four years as President of the Institute of Policy Reform, Washington, D.C. Most recently, in 2018, Dr. Rausser received the Outstanding AAEA Article award for his work entitled, "Commodity Storage and the Market Effects of Biofuel Policies."