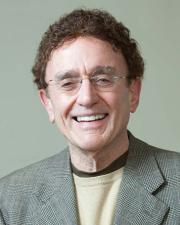 Gordon Rausser
Title
Professor of the Graduate School
Department
Dept of Agricultural & Resource Economics
Research Expertise and Interest
agricultural
,
environmental and resource economics; public and regulatory policy; political economy; bargaining theory; futures markets; law and economics; industrial organization and antitrust analysis
Research Description
Dr. Rausser is one of the most prestigious agricultural and resource economist of our time. He currently serves as Robert Gordon Sproul Distinguished Professor Emeritus, Dean Emeritus, College of Natural Resources, and Professor of the Graduate School. He has not only combined meritorious career in academia but also remarkably in government service, business, and public policy. He has served on three separate occasions as Chair of the Department of Agricultural and Resource Economics and was Dean of the College of Natural Resources for six years. He has been elected a Fellow of the American Association for the Advancement of Science, the American Statistical Association, and the Agricultural and Applied Economics Association. Due to his innovative research, he has been the recipient of twenty-nine research, instructional and distinguished service awards, including national awards for best journal articles, research discovery, and publications of enduring quality. His government service includes serving two years with the Council of Economic Advisors, two years as Chief Economist at the Agency of International Development, U.S. State Department, and four years as President of the Institute of Policy Reform, Washington, D.C. His financial support for the undergraduate, masters', and PhD programs is unparalleled. The executive board of directors of the Agricultural and Applied Economics Association has voted unanimously to devote the opening keynote address at each annual AAEA meeting from 2020 forward to honor Gordon Rausser. This honor is attributable to his lifetime research discoveries, publications of enduring quality, selected best referred articles, his phenomenal editorial work for four different journals, including the AJAE, and his exceptional intellectual leadership of our profession.