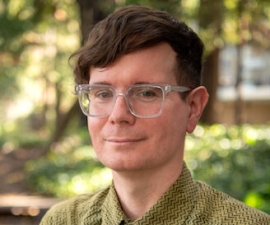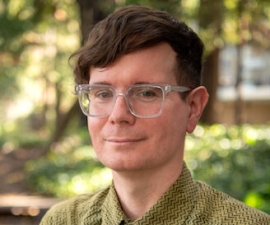 Research Expertise and Interest
critical prison studies, queer/trans social movements, anti-colonial feminism
Research Description
Eric A. Stanley is an assistant professor in the Department of Gender and Women's Studies at the University of California, Berkeley. They are also affiliated with the Haas LGBTQ Citizenship Research Cluster and the Program in Critical Theory.
Eric received a Ph.D. in the History of Consciousness Department at the University of California, Santa Cruz and previously taught in the Department of Gender and Sexuality Studies at the University of California, Riverside. Their research and teaching work with radical trans/queer critique, anti-colonial feminisms, and critical theory. They are currently completing their first manuscript Queer Remains that argues racialized anti-trans/queer violence, including direct attacks, prisons, suicide, and HIV/AIDS, is foundational to, and not an aberration of, western modernity. They are also working on two other projects, the first on nonsovereignty and the trans/queer people involved in Left insurgent underground activities in the 1970s and 1980s, and a new project on geographies of dislocation and trans resistance, focusing on the Bay Area.
Along with Reina Gossett and Johanna Burton, Eric edited the anthology Trap Door: Trans Cultural Production and the Politics of Visibility (Cambridge: MIT Press, 2017), which won the Publishing Triangle Award for Trans and Gender-Variant Literature and the John Leo & Dana Heller Award for Best Single Work, Anthology, Multi-Authored, or Edited Book in LGBTQ Studies from the Popular Culture Association. With Nat Smith, they edited Captive Genders: Trans Embodiment and the Prison Industrial Complex (AK Press 2011/15), which won the Sylvia Rivera Award in Transgender Studies from CLAGS: Center for LGBTQ Studies.
In collaboration with Chris Vargas, Eric directed the films Criminal Queers (2019) and Homotopia (2008).