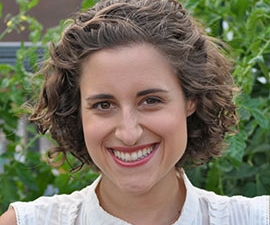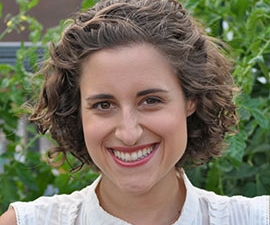 Research Expertise and Interest
musicology, music theory, history of music theory, history of ideas, Medieval Studies, renaissance and early modern European culture, the renaissance
Research Description
Emily Zazulia's research focuses on music of the middle ages and the Renaissance, informed by a deep engagement with manuscript sources, music theoretical writings, and the cultures that produced them. Her current research is focused on polyphonic settings of the Catholic mass that are based on popular, bawdy, or sexually suggestive songs, written on the eve of the Protestant reformation.
Other current projects include a co-edited volume on the composer Josquin des Prez (ca. 1450–1521) and a digital project on Mapping the Musical Renaissance. Recent papers and publications have focused on Du Fay's famous motet Nuper rosarum flores, the L'homme armé tradition, the history of music theory, and ideas about rhythm in the middle ages.
Her first book, Where Sight Meets Sound: The Poetics of Late-Medieval Music Writing, which appeared in the AMS Studies in Music series published by Oxford University Press, is a wide-ranging study of notational aesthetics in polyphonic music, ca. 1350–1520. For fifteenth-century composers, Zazulia finds, musical notation assumed a significance that would not be matched until the 20th century. In telling this story, she accounts for changes in thinking about music theory that made possible later modes of composition so invested in music's written form. By reconsidering the role of notation, she engages with questions of performance, transmission, musical ontology, and a late-medieval aesthetics that includes sight as well as sound. 
Zazulia is the recipient of awards and fellowships from the National Endowment for the Humanities (NEH), the American Council of Learned Societies (ACLS), the Renaissance Society of America, and the American Musicological Society. Her work has appeared in publications including the Journal of the American Musicological Society, the Journal of Musicology, Early Music, and The Cambridge History of Fifteenth-Century Music.