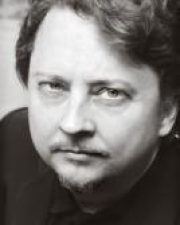 Research Expertise and Interest
music
,
composition
,
musical application of computer technologies
Description
A native of Dallas, Texas, Edmund Campion (b. 1957) (personal website) did his doctoral study in composition at Columbia University and spent several years in France studying with Gérard Grisey. In 1993 he was selected to work at IRCAM where he composed Losing Touch for vibraphone and tape. He was subsequently commissioned by IRCAM to write a large-scale piece for interactive electronics and MIDI grand piano. The resulting Natural Selection received its premiere with the composer at the piano in 1996. After his return from Paris, Campion joined the composition faculty at the University of California, Berkeley, where he is also Co-Director at the Center for New Music and Audio Technologies (CNMAT) Campion is currently the Composer in Residence with the Santa Rosa Symphony and is commissioned to create new works that feature emerging technologies and orchestra.
In the News
November 1, 2017
Campion, who composed the piece using software based on Pythagorean ratios, said he approached the piece thinking of sound as numeric relationships.