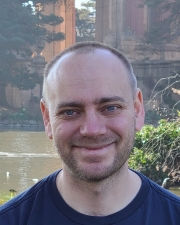 Duncan MacRae
Title
Associate Professor
Research Expertise and Interest
Greek and Roman history
,
Roman religion
,
early Christianity
,
Jews in the Greco-Roman world
,
Latin Literature
,
Latin epigraphy
Research Description
I study Roman history from the period of the late Republic to Late Antiquity, particularly the entangled histories of religion and cultural life in the empire. I find myself particularly preoccupied by the history of religious change, the sociology of knowledge, and, increasingly, the history of temporality. These interests have led me to also write on the history of Judaism in antiquity and the history of ideas in early modernity.