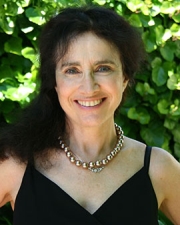 Dorit Hochbaum
Title
Chancellor Professor of Industrial Engineering and Operations Research
Department
Dept of Industrial Engineering & Operations Research
Research Expertise and Interest
data mining
,
integer programming
,
discrete optimization
,
network flow techniques
,
clustering
,
image segmentation
,
machine vision
,
pattern recognition
Research Description
Developing efficient algorithms for large scale image segmentation, clustering, aggregate ranking and data mining. Discrete optimization, network flow techniques, approximation algorithms and techniques for coping with NP-hardness. Application areas of interest include homeland security pattern recognition, medical imaging, distribution and logistics, transportation and locations of facilities.