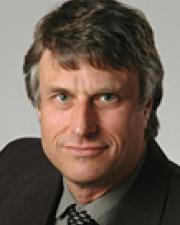 Dorian Liepmann
Department
Dept of Bioengineering
Dept of Mechanical Engineering
Research Expertise and Interest
bioengineering
,
mechanical engineering
,
bioMEMS
,
biosensors
,
microfluid dynamics
,
experimental biofluid dynamics
,
hemodynamics
,
valvular heart disease
,
cardiac flows
,
arterial flows
Research Description
Dorian Liepmann joined the Mechanical Engineering faculty in 1992 and moved to the newly created Bioengineering Department in 1998. He served as the second Chair from 2004 - 2009 and is currently serving as Vice Chair for the professional masters programs in bioengineering. His research is focused on the development of novel approaches for improved health care including MEMS-based biosensors and drug delivery systems.He is an authority on bio-MEMS and micromachines related to fluid mechanics.