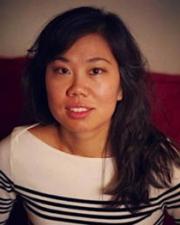 Dora Zhang
Title
Assistant Professor
Department
Dept of Comparative Literature
Dept of English
Research Expertise and Interest
critical theory
,
linguistics
,
narrative & the novel
,
20th and 21st century Britain
Research Description
My research interests include Anglo-American and continental modernist fiction, history of philosophy (especially early analytic philosophy, e.g. Frege, Russell, early Wittgenstein), history of science, visual culture, and linguistics and literature. I'm currently at work on a book project that traces a transformation in the forms of narrative description during the modernist period. At the heart of my work is an abiding concern with histories of aesthetic forms and the roles these play in broader histories of knowledge.
I received my Ph.D. in Comparative Literature from Princeton University and my B.A. in philosophy from the University of Toronto. At Berkeley I hold a joint appointment in the departments of English and Comparative Literature. My work has appeared in Representations and New Literary History, where my essay on Woolf, Bertrand Russell, and William James won the 2013 Ralph Cohen Prize.